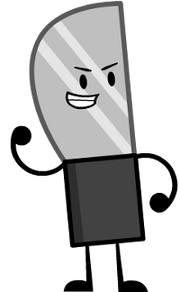 Knife is a contestant on Inanimate Insanity and Inanimate Insanity 2. In II1, he was eliminated around Episode 6-9. He is enemies with
Trophy
because of taking the picture with Knife's Dora Doll in Marsh on Mars.
Friends
Paintbrush (undecided if it is true)
Enemies
Trophy (from S2 episode 2)
Ad blocker interference detected!
Wikia is a free-to-use site that makes money from advertising. We have a modified experience for viewers using ad blockers

Wikia is not accessible if you've made further modifications. Remove the custom ad blocker rule(s) and the page will load as expected.