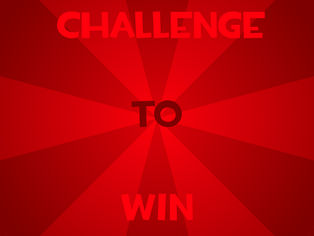 Challenge to win is a show made on September 20th, 2012, and created by Catalin. In it, 16 contestants compete to win the show (I don't know what the prize is). It is hosted by Blue Planet, and is now on its 19th episode as of now.
The Cast
The following are the contestants that compete on Challenge to Win:
Hammer
Camera
Candy Cane
Melon
Yellow Spider
Wheel
Box
Rainbow
Umbrella
Asteroid
Microphone
Star
Banana
Fat Alien
Party Hat
Key
Other characters on Challenge To Win are:
Blue Planet (host)
TV (co-host)
Red Spider (temporary contestant)
Rainbow's Doll
Ad blocker interference detected!
Wikia is a free-to-use site that makes money from advertising. We have a modified experience for viewers using ad blockers

Wikia is not accessible if you've made further modifications. Remove the custom ad blocker rule(s) and the page will load as expected.